Health begins at home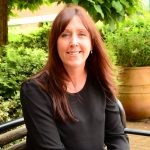 By Charlie Norman
A few weeks ago, like many across the country, some of my wonderful and caring colleagues arranged a 'time to talk, time to change' session – encouraging all of us at MSV to talk about mental health over tea and cake. So much is yet to be done to end mental health stigma and discrimination.
In my personal life, I have seen some very recent tragic events such as the suicide of my daughter's friend – a young man at University with so much to look forward to, and we have been talking about it a lot.
With the withdrawal of mental health services in so many localities, it is increasingly incumbent on all of us who work in social housing to make mental wellbeing a priority. I am proud to say we are also doing this within the Greater Manchester Housing Providers partnership, along with a myriad of other health and wellbeing initiatives.
Health and housing link is crucial
Once upon a time, Nye Bevan was the minister for health AND housing, and I think it is still true today that health and housing are so fundamentally linked – people from housing and health should always be at the table together.
Working within the mind-boggling plethora of governance arrangements and complex structures we each bring to the mix, we are doing our level best within the context of devolution to ensure we are bringing the two together (along with social care) in Greater Manchester.
GMHP have been building a solid relationship with partners within GM Health and Social Care Partnership (GMHSCP) for the last few years and things are slowly but surely starting to happen.
The new NHS 10-year plan has made reference to different thinking in GM (Anthony Wilson would be proud) and we really do have an opportunity to do things differently around here – if we all agree to break down barriers and genuinely focus more on prevention in the home and in the community.
Improving life chances in Greater Manchester
We all know that fellow human beings faced with poverty or living in sub-standard housing are disproportionately at greater risk of poor health and low mental wellbeing. We want to do even more to work with our health and social care colleagues to improve health and life chances for the people of GM and we believe we are perfectly placed to help with the prevention and good health agenda – we do so much more than just build and manage decent affordable homes through our added value work to help people start well, live well and age well in communities.
You will all be familiar with the concept of getting your five a day for good health. Originally, we set out five pledges to do even more. The pledges, from working with hospital discharge teams, providing warm homes, providing homes and services for an ageing population, prevention work in the community including our work on homelessness and connecting health with housing have come a long way.
A new 'five a day'
We have recently revamped our ask and offer and held a masterclass session with colleagues from the newly formed Local Care Organisation network – we need to be much clearer on how we make things happen. Our new five a day will be based around:
Building on brilliant established projects such as Housing Options for Older People and hospital discharge projects
Also linked to the above, new thinking and research into a GM wide approach to home improvement agency work
Connecting housing and mental health pathways in a much bigger way
Place based working – working with the Local Care Organisations and hopefully thinking differently and longer term about how services are commissioned, and also supporting the
GM Population Health Plan through campaigns and social prescribing
Homes and services for the ageing population and the right provision of supported and independent living schemes working much more closely with GMHSCP
Christine, one of our residents at our HAPPi (Housing for the Ageing Population Panel for Innovation – rolls off the tongue, doesn't it!) scheme in Bury told us that she moved to the scheme after an injury to her neck stopped her working and she struggled to walk. Having had few neighbours nearby and not being able to get out led to her suffering with depression.
After moving to the HAPPi scheme she was so much happier to have more neighbours around her and a home that better suited her needs. She said 'you can't put a price on health – it's absolutely fantastic what this apartment has done for me. That view has more than brought me out of my depression.' She is now much less reliant on health care and feels so much happier.
The HAPPi scheme has also helped others to 'right size' to an attractive home that meets their needs now and into the future and has freed up much needed family housing.
GMHP owns one in five homes in Greater Manchester and does so much more within the broader community – we are here to help our partners in health and social care.
Improving people's housing and access to life opportunities not only saves money to the public purse in the long term but boosts the wellbeing, health and happiness of people like Christine and the people featured in the video below highlighting some of the innovative work of our partners – the video says so much more than I can here in this blog.
Isn't that what we are all about?
Charlie Norman is GMHP lead for health and Chief Executive of MSV.
In my personal and professional life, I have experienced the vagaries of the care system, the cracks people can fall through and the impact it can have on young lives. Whatever has happened, we need to celebrate these young people and their many achievements, focus on the positive, remove barriers and aim as high as we dare on ambition.