Charlie Norman becomes new Chair of GMHP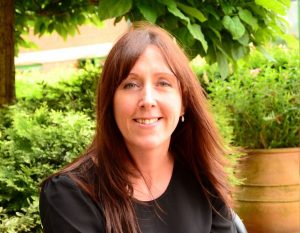 Charlie Norman, the Chief Executive of Manchester-based housing association Mosscare St Vincent's (MSV), has become the new Chair of the Greater Manchester Housing Providers partnership.
Charlie succeeds Jon Lord OBE, Chief Executive of Bolton at Home, who has held the position since GMHP was formed over 10 years ago.
Charlie said: 'I'm delighted to be taking over as Chair of GMHP, and on behalf of all our 24 members I want to thank Jon for his leadership and huge contribution over the last decade. Under Jon's stewardship, housing providers in Greater Manchester have gone from a disparate group working in relative isolation to a strong and unified partnership demonstrating exemplary collaboration and partnership working to deliver much more for our communities.
"In that time we've also become a go-to strategic partner for GMCA, GMHSCP, GM Mayor Andy Burnham and others, and we're now at the heart of long-term housing, health and placemaking strategy in the region. It's something all our members can be proud of – and Jon must take a lot of credit for that.
"It's a critical moment for the sector, and I'm really pleased to be taking on the Chair of GMHP at such an important time for our members. The housing crisis is ever-present, and myriad challenges; from building safety, the decarbonisation agenda and levelling up, to the cost-of-living crisis and the unacceptable inequalities exacerbated by the pandemic, are putting pressures on our organisations and communities like never before.
"In that context, it's never been more important to work collaboratively as housing providers, sharing our knowledge, expertise and best practice to find effective solutions to these challenges.
"I believe that only by working together in this way will we deliver the lasting change we need. It's something we've been doing for a long time in Greater Manchester through GMHP, and I intend to use my time as Chair to build on that ethos to ensure we reach new levels of collaboration and make a lasting and positive difference to lives and communities across the city region."
Only by working together will we deliver the lasting change we need. It's something we've been doing for a long time in Greater Manchester through GMHP, and I intend to use my time as Chair to build on that ethos and ensure we reach new levels of collaboration."